SMART CENTRALISED AMPLIFIER BASED SYSTEM-MODEL- MCS III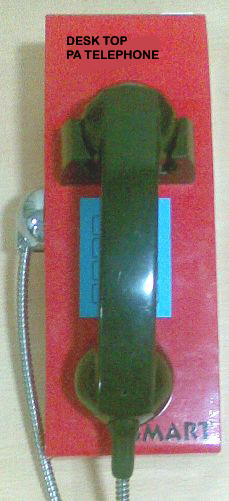 SMART MASTER CONTROL STATION-MODEL-MCS-III:
1) MULTIPLE PRIVATE INTERCOM Channel's.
2) SINGLE LOUD SPEAKER PAGE CHANNEL.
3) MULTI CHANNEL SELECTIVE CALLING using dial keypad.
4) PAGE CALL from field stations can be possible
5) Long loop supported covering large distance.
6) Operates on 220 V AC/110 V AC
7) Field stations operate on line voltage require no additional power.
8) Ready for patching with plant exchange.
.
.