SMART PA TELEPHONE MODEL-WMHF-III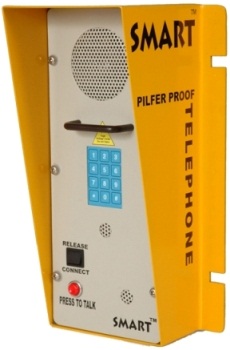 SMART PA TELEPHONE MODEL-WMHF-III:
1) Electronic ringer unit.
2)External contact provided to CONNECT SMART EXTERNAL LOUD RINGER
3) Handfree Communication.
4) One piece waterproof non tactile keypad.
5) 16 gauge rugged steel powder coated construction.
7) Noise canceling mic.
8) CONNECT, RELEASE & PTT SWITCHES for communication.
9) Environment Protected.
10) A service temperature range from 0 to +60 o C.
11)Encapsulated circuit boards impervious to water and condensation.
12)Single PCB design for plug n play operation.
.
.
.