SMART PILPER PROOF PAGE PHONE-MODEL-WMHF-IV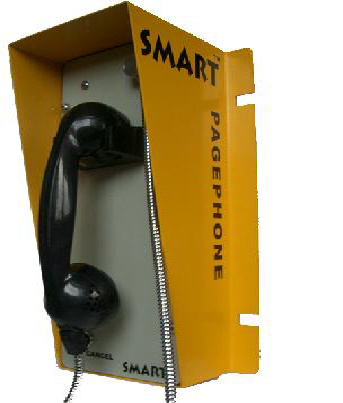 SMART PAGEPHONE MODEL-WMHF-IV:
1) Designed and developed for USE IN A PAIR.
2) AC Powered 110/220 VAC.
3)An internal speaker mouthpiece and PTT buttons are provided
on the dial for communication between two units.
4) Hands free communication.
5) 16-gauge steel enclosure.
6) Mechanically noise-canceling type microphone.
7) Environment protected.