SMART DISTRIBUTED TYPE SYSTEM-MODEL-MCS II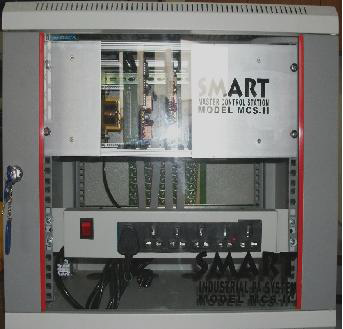 DISTRIBUTED TYPE PLANT COMMUNICATION SYSTEM-MODEL-MCS-II:
1) MULTIPLE PAGE CHANNEL'S.
2) MULTIPLE PRIVATE INTERCOM CHANNEL'S.
3) DIAL KEYPAD FOR SELECTIVE PAGING.
4) DISTRIBUTED AMPLIFIER DESIGN CONCEPT.
5) READY INTERFACING WITH PLANT EPBAX.
6) SOFTWARE PROGRAMMABLE ZONE AND
ALL CALL FEATURE.
7)OPERATING VOLTAGE 220 V / 110 V AC.
8) DIRECT ACCESS SWITCH FOR VARIOUS ZONES AND ALL CALL FROM OC.